Hope Community Volunteer Opportunities
We thank you for your interest in volunteering at Hope Community. There are several engaging volunteer opportunities for individuals or corporate teams.
Three Kings Luncheon – Annual event celebrates the Epiphany.
Mother's Day Luncheon – You're invited to help us celebrate Mother's Day with our seniors at the Carlos Rios Senior Residence.
Thanksgiving Day Celebration – We welcome volunteers to celebrate Thanksgiving a couple of weeks earlier with seniors at Carlos Rios Senior Residence.
Fall Fest – A family friendly FREE festival produced by Hope Community on 104th Street between Lexington and Third Avenues.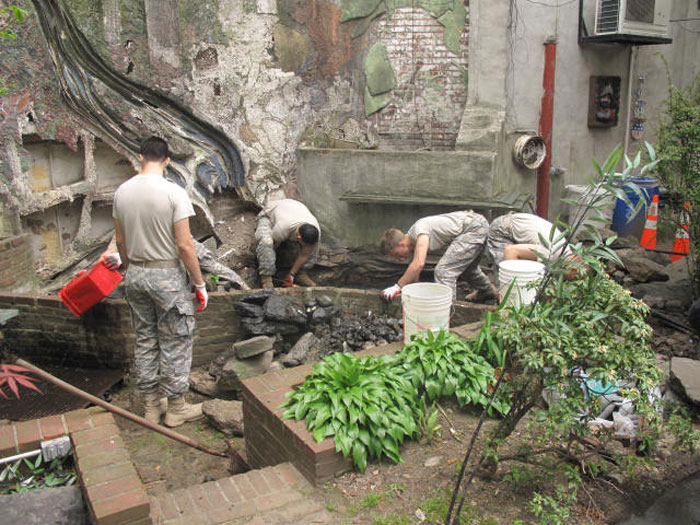 Hope Community Garden Replanting
Hope Community Gardens – We're always looking for volunteers to help spruce up our four (4) community gardens located at:
Old Harlem Garden – 117 Street and Second Avenue
Pleasant Street New Frontiers Garden – 115 Street between First and Pleasant Avenue
Modesto Tin Flores Reading Garden/Pedro Pietri Poetry Yard – 123 Street & Lexington
Paths Community Garden – Between 123 Street and 124 Street
If you're unable to volunteer, please consider making a tax- deductible contribution to Hope Community to support these initiatives and other programs benefiting East Harlem Community.
Thank YOU!
Sign-Up To Volunteer Today!