Poetas con Cafe
Poetas Con Cafe is a forum for poets and musicians to share their work with the East Harlem community. The readings are held once a month, from June through September usually in the Modesto Flores Community Garden on Lexington Avenue near 104th Street.
Poetas Con Café features poets / musicians whose work or experience is connected to the East Harlem area. Hope Community, Inc. awards a stipend to each featured artist for their live presentation; the grant is occasionally matched by Poets & Writers, Inc.
Poetas Con Café was founded and is hosted by Hope Community, Inc. board member Roger Cabán, who also serves as host each year.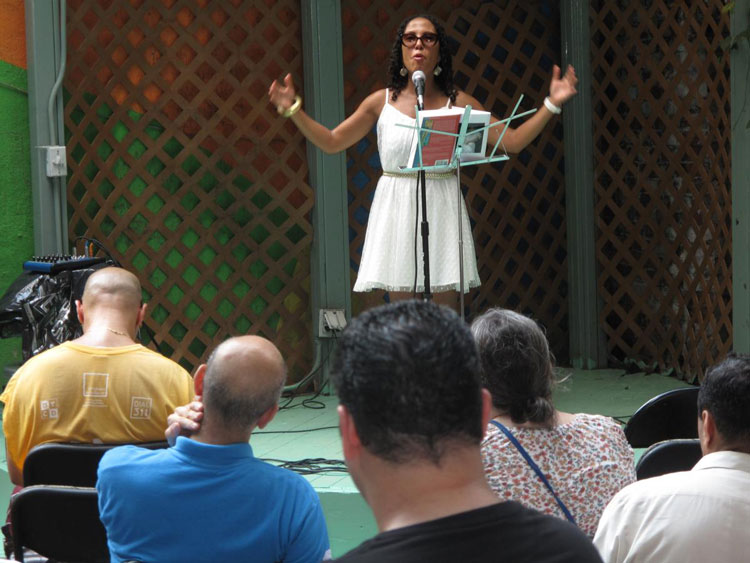 Poetas con Cafe 20th Anniversary