The Housing Application Process
Hope Community's primary catchment area is the neighborhood of East Harlem, which extends north from East 96th Street and east from Fifth Avenue to the Harlem River. For prospective tenants, there are several ways to submit a housing application. The housing application process for prospective tenants is a multi-step process. Below you will find the steps necessary for submitting a prospective tenants' housing application:
Prospective tenants can pick-up a Hope Community Housing Application at Hope Community's office located at 174 E. 104th Street between Lexington Avenue and Third Avenue.
You can mail a self-addressed stamped envelope to Hope Community, Inc. (Attn: Property Management) to 174. E. 104th Street, New York, NY 10029. The Hope Community Housing Application will then be mailed to prospective tenants to be completed.
You can download the Hope Community Housing Application (see below). Complete the housing application and mail in or deliver to Hope Community's office.
PLEASE NOTE:
There is a $20 credit application fee for approved prospective tenants. Applicant have the choice to avoid a credit check by providing evidence of 12 months completed rent payment with current landlord, or applicants have a option to provide an existing credit check run within the past 30 days.
Though we would like to accomodate all our applicants, there is currently a wait-list for prospective tenants submitting Hope Community Housing Applications.
Most of our apartments are studios, one and two bedrooms.
Most of our apartments are for individuals at 60% Area Median Income (AMI) and under.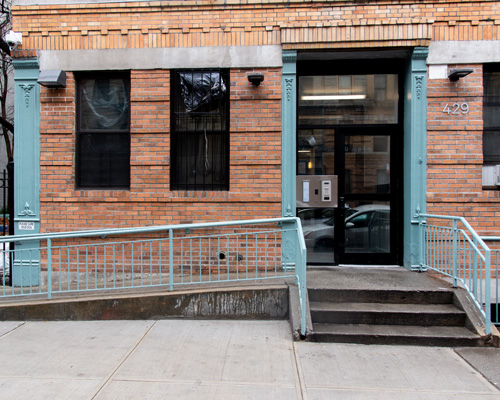 Occupancy Guidelines
| Unit Size | Number of People |
| --- | --- |
| Studio | 1-2 |
| 1 BEDROOM | 1-3 |
| 2 BEDROOM | 2-5 |
| 3 BEDROOM | 3-7 |
| 4 BEDROOM | 4-9 |
Please select one of the applications below
General Application
This application is specifically for apartments throughout our portfolio. Click below to print.
Canaan House
This application is for a state monitored Mitchell-Lama property. Click below to print an application for this building.
Hope Community, Inc. Canaan House Application