Preservation
Hope Community, Inc. continues its mission of providing affordable housing in East Harlem and preserving the character of East Harlem neighborhood. The preservation of affordable rental properties is key to affording low to medium income community housing security.
Please see below a few of our preservation projects:
Hope Canaan, 118 LLC
Hope continues to focus on preservation activity that both upgrade the physical condition of its buildings and financing so that the building remains affordable to residents. Examples of our work include the rehabilitation of Harlem Canaan House, a 146-unit, 21 story Mitchell-Lama development located on West 118th Street and Fifth Avenue. Hope is working with the US Department of Housing and Urban Development (HUD), the NYS Department of Homes and Community Renewal (HCR) and the NYS Housing Finance Agency (HFA). Through the Rental Assistance Demonstration (RAD) program administered by HUD and 4% bonds, the building has had major capital repairs done and provided a rental subsidy for eligible tenants at the building. Hope Community, Inc. closed in September 2014.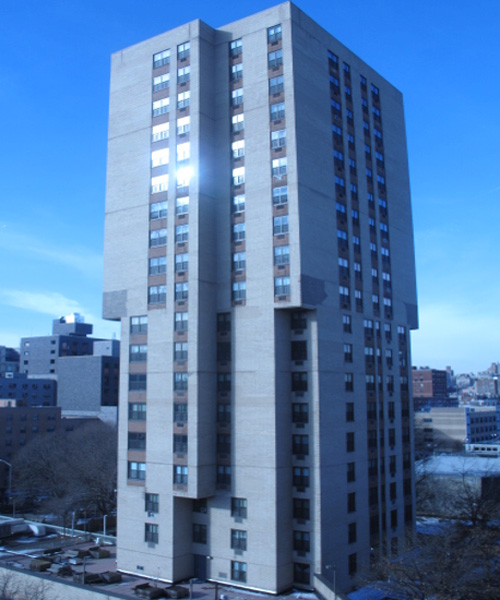 Lenox Avenue Cluster
General Project Description
The Lenox Avenue Cluster is a preservation project that supports Affordable Neighborhood Cooperatives in Central Harlem.  The overall development consists of 7 buildings ranging in units from 3-27.  Collectively the project totals 55 units which will be structured into three projects with separate ownership structures.
Properties-7 Sites-55 Units
All of the properties are part of HPD's Third-Party Transfer-Tenant Petitions Cooperatives ("TPT-TP") and are expected to participate in the rehabilitation and management through HPD's Affordable Neighborhood Cooperatives Program ("ANCP"). Most properties are occupied however; a relocation/checker boarding strategy will be implemented to facilitate rehabilitation.
Properties-7 sites-53 Units
406 Lenox Ave-9 du (occupied bldg.)
422 Lenox Ave-3 du (occupied bldg
424 Lenox Ave-4 du (occupied bldg)
426 Lenox Ave-3 du (occupied bldg.)
428 Lenox Ave-3 du (vacant bldg)
432 Lenox Ave-4 du (vacant bldg)
135 W. 132nd St.-27 du (occupied bldg)
Project Financing
The Lenox Ave project anticipates following sources of financing:
A Pre-development loan up to $500,000 to advance project readiness and August 2018 construction closing
Construction Loan-from private lender-$10.5 million
Permanent/Construction Loan-HPD low interest ANCP financing program
Permanent Loan for Cooperative Maintenance Charges
AHC Grant
Permanent Sale Proceeds
Hope East of Fifth
In December 2016 Hope Community Inc., Monadnock Development LLC, Notias Construction, Raymond James Tax Credit Funds, Wells Fargo Bank started construction for the Hope East of Fifth re-syndication of 506 affordable housing apartments – including 102 units for formerly homeless residents across 39 buildings in the East Harlem neighborhood of Manhattan.
This Year 15 re-syndication provided for major capital improvements that included the renovation of apartment kitchens and bathrooms, new roofs, new windows, intercom and camera systems, new entrances, energy efficient heating systems, exterior masonry repairs, and ADA compliance upgrades in selected apartments. At the time of its construction closing, Hope East of Fifth was one of the largest resyndication projects of its kind.
HDC provided $63 million in tax-exempt bond financing towards the construction of this project. At project completion, permanent financing will consist of a $20.7 million loan from HDC, a $4.46 million in new City Capital (HPD Year 15) subsidy, $43.1 million in low-income housing tax credit equity, as well as $27.75 million in re-cast and extended existing HPD subsidy or low-interest debt. Raymond James is the tax credit syndicator and Wells Fargo provided credit enhancement for this milestone preservation project. Permanent conversion is scheduled for late 2019.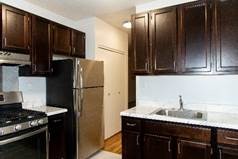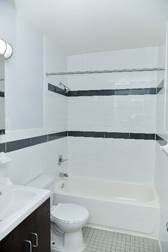 Hope Hall
Hope Community's new commercial project is Hope Hall located on 104th Street between Lexington and Third Avenues.  The front of the building has been named a NYC landmark.
Hope Community plans to renovate this five-story building, their original headquarters, to create office space for cultural and non-profit organizations. With the help of architect, Roberta Washington, floor plans have been created and are seeking potential anchor tenants and funding opportunities. Plans for the building include the installation of an elevator, new plumbing and electrical, new HVAC and ADA accessibility, wonderful green spaces and state of art technology.
Hope Hall Background
Hope Community Hall was erected in 1893 and became the home of the 23rd Police Precinct in East Harlem, under a Police Commissioner by the name of Theodore Roosevelt. Designed by Nathaniel D. Bush, an architect appointed to the New York City Police Department, Mr. Bush was responsible for the construction or rehabilitation of more than 20 police structures over the course of three decades. Construction took a year to complete and the total cost of the project, including the rear cellblock, was $60,000.
The five-story building is clad in red brick with gray granite detailing. The design combines elements Rundbogenstil and the Renaissance Revival and neo-Greco styles. The three bay facade is articulated as a grid formed by continuous piers and intermediate cornices of the Rundbogenstil and the Renaissance Revival and neo-Greco styles. The three bay facade is articulated as a grid formed by continuous piers and intermediate cornices
Early Headquarters
In 1974, Hope Community leased the empty former police precinct for $1 and began a massive 2-month clean up and $75,000 rehabilitation of the space to house its offices. Six years later Hope purchased the building at auction for $44,000 through a "Restricted Sale". The reviving of this deserted police station marked a pivotal moment for this neighborhood as most residents predicted the collapse of East 104th Street, "when the police leave". Hope remained there until 1995 when we temporarily relocated across the street to allow for much needed rehabilitation to Hope Hall.