Hope Community at Thanksgiving
Every November, Hope Community's Hope Resident Services department hosts a Thanksgiving Dinner at its Carlos Rios Senior Building. The seniors are invited to celebrate the Thanksgiving holiday with their loved ones and health aids at the community center. Hope Community seniors enjoy an afternoon of great food, dancing and cheer thanks to the generosity of sponsors who donate turkeys and sides.
If you'd like to donate to our Thanksgiving 2020 festivities, please contact External Affairs Department at info@hopeic.org.
Thank You.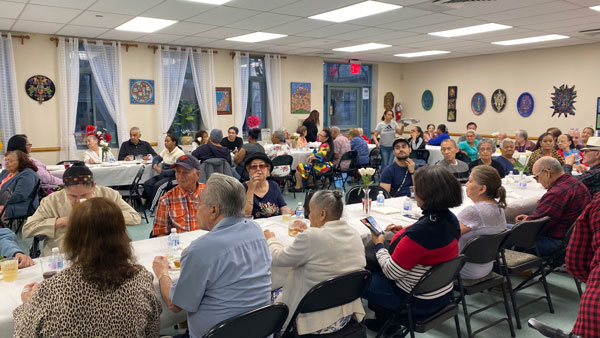 Past Thanksgiving Celebrations