About the Annual Resident Meeting
In November Hope Community hosts its Annual resident meeting at the Carlos Rios Senior Building, 335 East 105th Street. The Annual Meeting is open to all of Hope Community portfolio of building residents. The first part of the meeting consists of a resource fair where participating social services organizations table valuable tools and resources.
During the second part of the program Hope Community Management and Board of Directors present Hope Community "state of the organization" which include recent renovation and beautification projects across the portfolio as well as upcoming development projects. The meeting is an important vehicle to ascertain the needs and concerns of portfolio residents.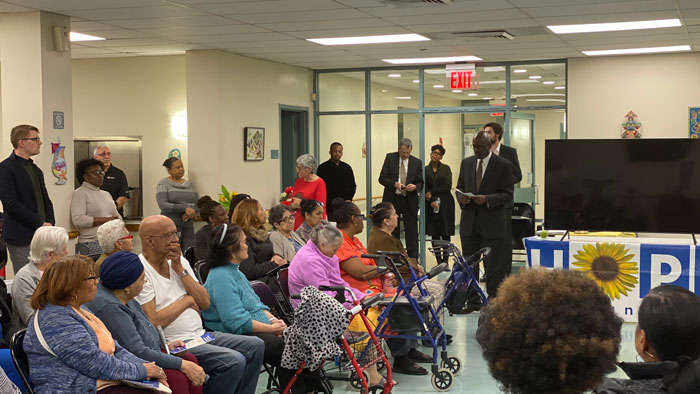 Annual Resident Meeting 2019
On November 21, 2019 Hope Community hosted its Annual Resident Meeting at the Carlos Rios Senior Residence building. The annual meeting is a vehicle where the Executive Director and Board of Directors present updates on the state of the organization and listen to Hope resident issues and concerns. This year Hope Community hosted a Resource Fair prior to the start of formal presentation where city agencies, community partners and local banks provided residents valuable tools and resources.