Ways That You Can Contribute
You can contribute to Hope in different ways.  Below find a few options. If you should have any questions regarding donations please feel free to contact us at 212-860-8821 or email us at wroberts@hopeci.org. Thank you in advance for your support!
---
---
2018 COMMUNITY SERVICE AWARDS DINNER
-Purchase a journal advertisement of any size and support Hope in keeping our neighborhood affordable.
-Purchase a ticket for the gala and join us as we honor the awards recipient.
To make your contribution you may:
1.Send a check made out to Hope Community, Inc. and mail it to Attn: Marie Laport, Strategic Partnership and Program Planning Manager, Hope Community, Inc., 174 East 104, New York, NY 10029
2. If you may email us at: Hopegala@hopeci.org
 
FRIENDS OF HOPE
Today, Hope needs your support more than ever. We encourage you to support our mission in East Harlem to create better communities and enrich the lives of the people who live and work within them.
You can make an impact today by becoming a "Friend of Hope" - a membership benefits program for donors. Friends of Hope support Hope Community through contributions, providing resources and spreading awareness about the organization and the urgency of our mission.
For a $125 donation, Friends of Hope will receive the following benefits:
1. An engraved brick dedicated and installed in the Modesto "Tin" Flores Community Garden located between East 104th and 105th Streets in East Harlem
2. Invitations to Friends of Hope membership activities (e.g. networking event and community service awards)
Please click on the 'Donate Now' button below and specify that you would like your contribution to go to Friends of Hope. Become a 'Friend,' today!
DONATE NOW
eScrip, is a program designed to help nonprofits. Through this program, Pathmark will donate to Hope Community, Inc. 1% of any money spent by participating customers at any Pathmark store. There is no cost to the customer at all. To sign up for eScrip, you will need a Pathmark Card. If you don't have one, you can apply at any Pathmark store.  Hope would also like to thank eScrip for providing nearly 200 subscribers. The funds raised through the eScrip program will allow Hope to continue to provide accessible community programming in East Harlem.  To register for eScrip, please call our Development Associate at 212-860-8821 or email wroberts@hopeci.org and kindly provide your name, telephone number, and Foodtown Card number.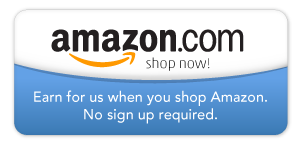 Hope Community Inc. is pleased to announce a new partnership with online retailer Amazon.com. The money raised through the 'Amazon Smile' initiative will be directed towards funding the community programs and services Hope Community has been providing to East Harlem for over 45 years.
 
Amazon Smile is a great new way to contribute to your favorite charities while shopping for everything under the sun on Amazon.com. To participate, simply click on the AMAZON tlink above and enjoy your shopping. Amazon will donate a portion of the sale of Hope Community. You may also, log in to smile.amazon.com and type 'Hope Community' into the search box.